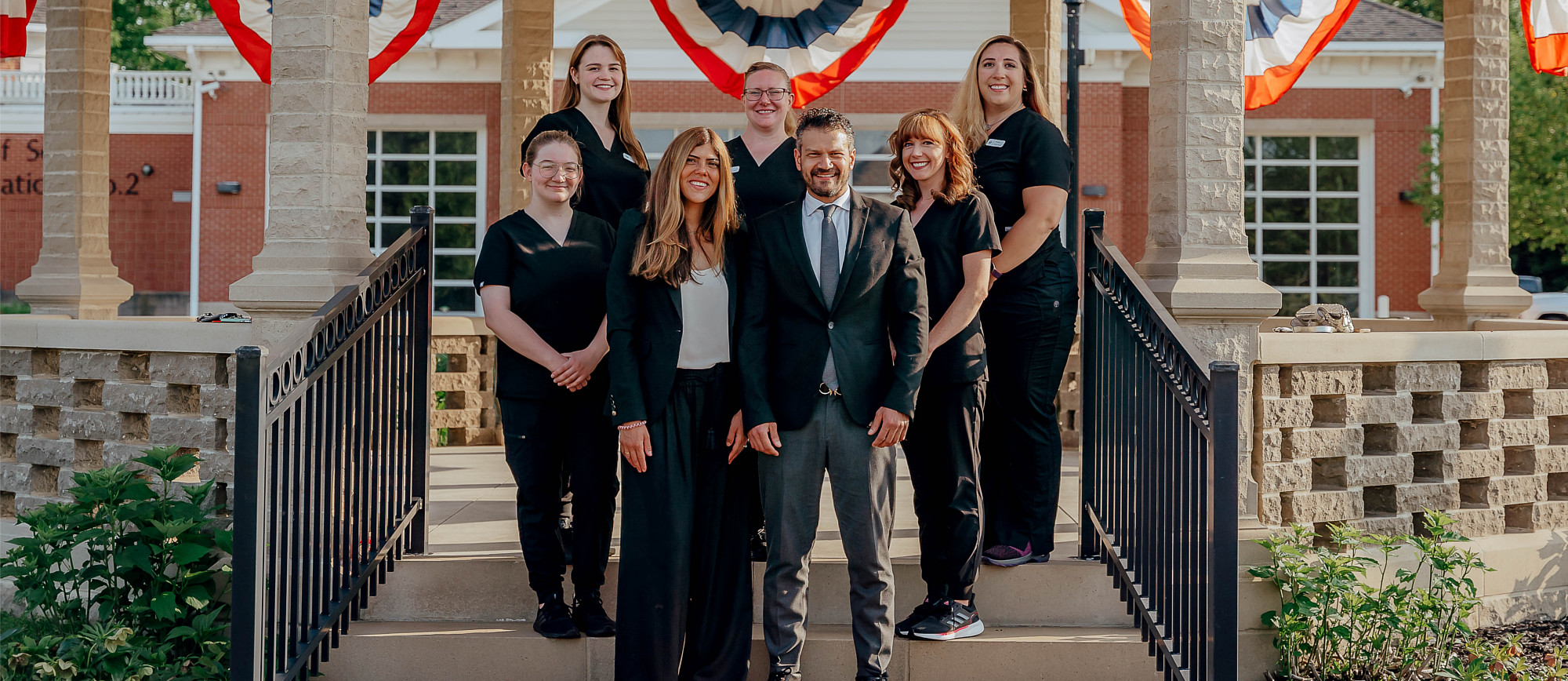 a different
kind of Orthodontic Experience
Meet Dr. Tarek
---
As an orthodontist, my goal is ensuring you achieve optimal function and the incredible smile you deserve. I am committed to providing advanced treatment solutions, tailoring every step of your smile's transformation to your unique needs and desires.
Welcome to T Smile Orthodontics
---
T Smile Orthodontics creates lifetimes of incredible smiles: one person at a time!
Dr. Tarek Elshebiny and our team are committed to providing you with an exceptional orthodontic experience. You will achieve the beautiful smile you desire – and enjoy every step of the treatment journey!
Rejecting the idea of a cookie-cutter approach to treatment, Dr. Elshebiny will work with you to design a custom treatment plan. He focuses on delivering function, stability, and aesthetics, using a range of leading-edge orthodontic techniques. Your orthodontic experience may include:
T Smile Orthodontics is a patient-centered office, where you are the top priority. We care about you as person, beyond your teeth, and are excited to be your partners as you achieve a confidence-filled, healthy smile.
Please contact our Solon, OH orthodontic office, serving Aurora, Twinsburg, and surrounding communities, to schedule a no-pressure, complimentary consultation.